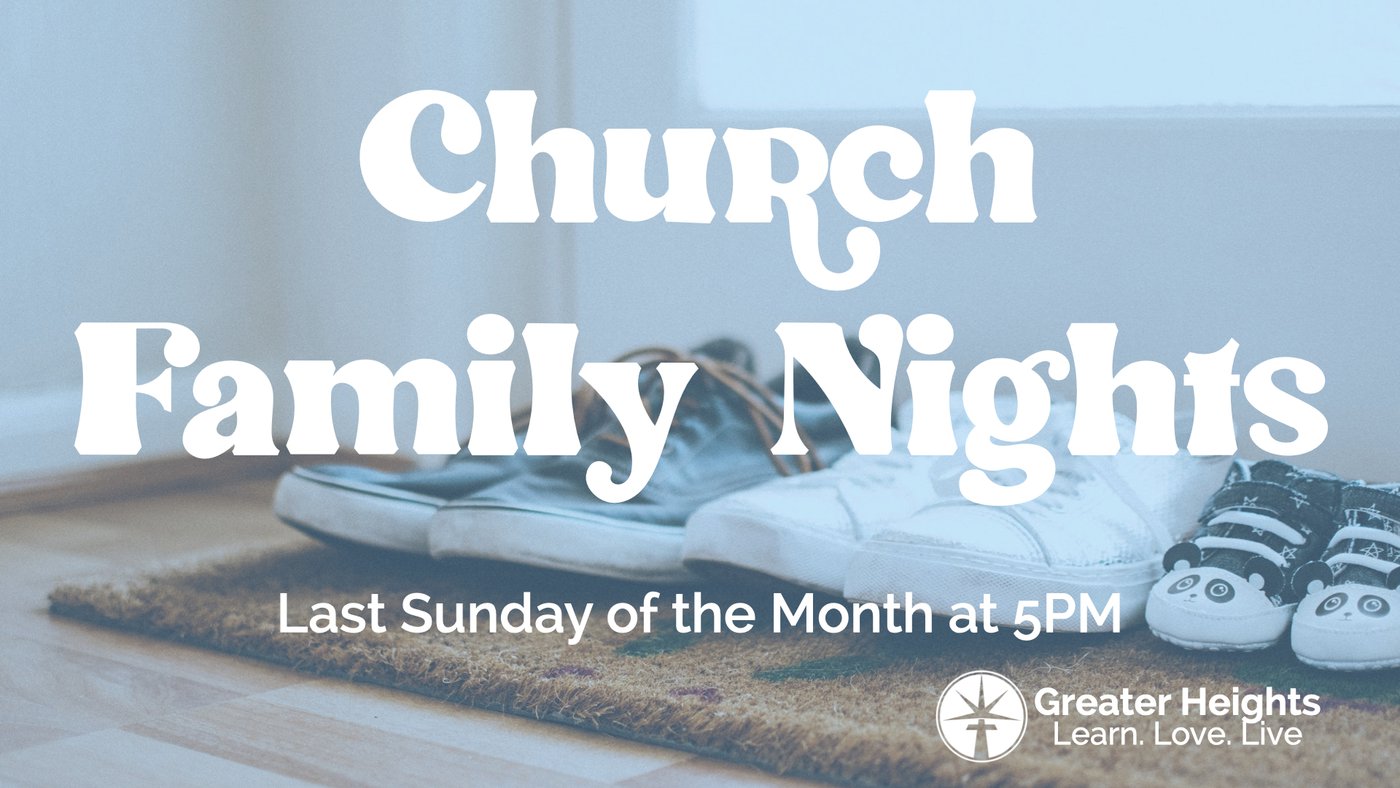 TIME CHANGE: Family Night on 8/28/22 is moved to lunch. Join us after the 10:45 am service!
What is Church Family Nights? (Last Sunday Night of Each Month at 5PM)
Church Family Nights are nights designed where we come together as families to connect with the church family. This event is for everyone! Teens, young married couples, young families with kids, parents with teenagers, empty-nesters, senior saints.
Our goal is to use these events to help us stay kingdom minded with your family, to get us as a church family thinking about others concerning the kingdom. Our desire is that our church family would move from being spectators to getting invovled in ministering to each other.
Here is what the night will look like:
5:00 PM - 5:15 PM - Opening Assembly with everyone in Auditorium 2
5:15 PM - 5:45 PM - Breakout Groups - The Concept of the Kingdom
Teen Girls and Young Adult Girls
Teen Guys and Young Adult Guys
Parents and Grandparents
Kid's Session
5:45 PM - 6:15 PM - Dinner in the Dining Hall
6:15 PM - 6:35 PM - Circle Discussion Groups
Ice Breaker Activity
Groups of people in different seasons of life
6:35 PM - 7:00 PM - Craft Activity, Games in the Gym, Air Hockey and Foosball