About: The teens of Greater Heights have a mission to influence their generation to have a growing, thriving relationship with Jesus Christ. Although these years can be full of change, we believe, when placed in the hands of Christ, they can be used to impact not only their lives, but countless others they come in contact with.
UpComing Events!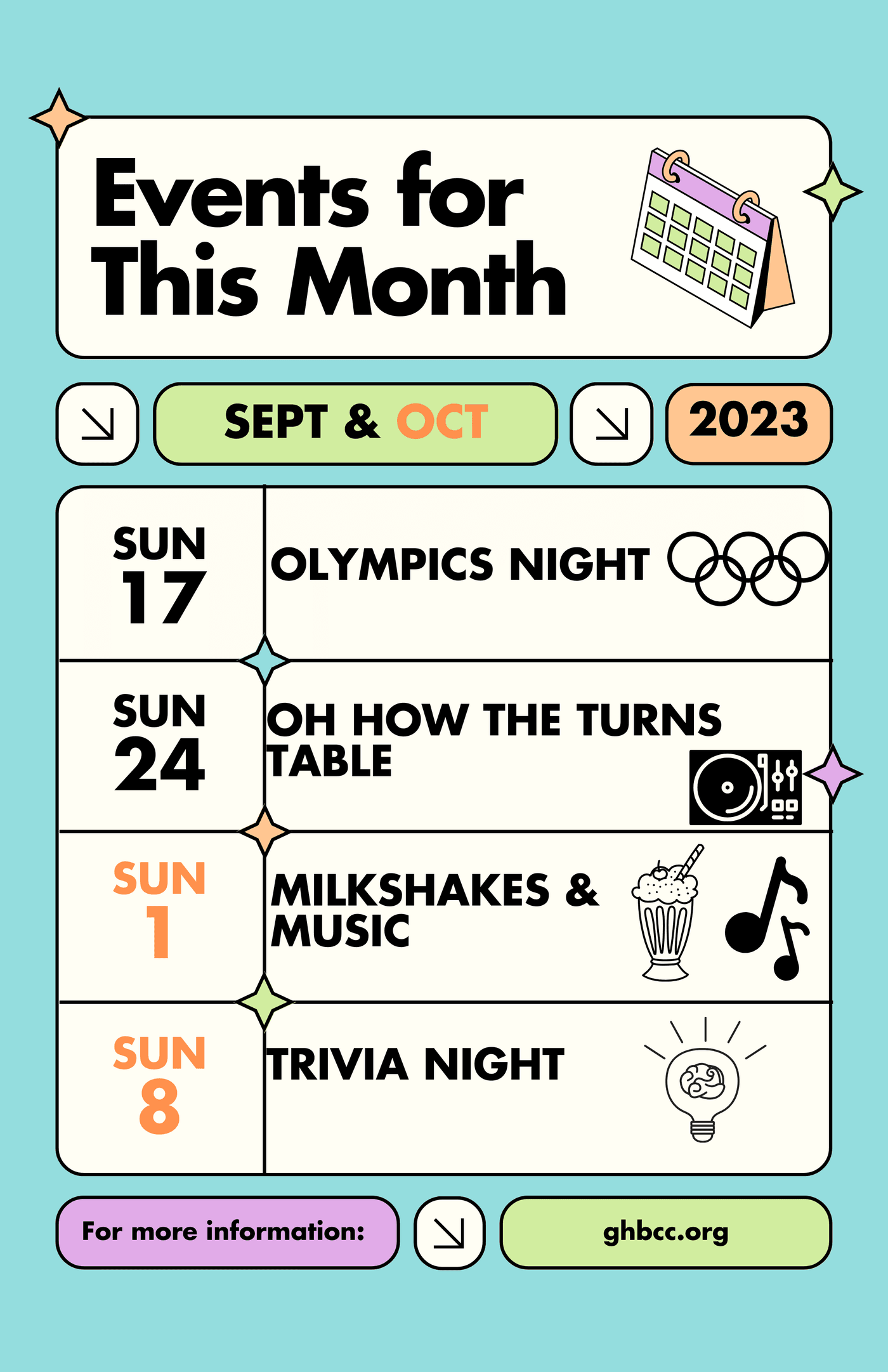 When:
Olympics Night: On September 17th at 5:00pm the teens will be split into teams and compete in a series of competitions. Join us and see who wins!
Oh how the Turn Tables: Join us for feast night! after youth service we'll be having a big teen feast!
Milkshakes and Music: A time of Milkshakes and worship!
Trivia Night: Join a life group and study for our trivia night!
Where: Greater Heights. 3790 Post Rd, Cumming, Ga, 39949, United States
Contact: Jacob Grinstead | jacob@ghbcc.org
Sunday night services
Teen Services- "Sunday Night Collective" on Sundays at 5:00pm (Coffee shop available for all teens at 4:30pm on Sundays, no charge)
Our youth paster, Jacob Grinstead, goes through the word of God and connects it to relatable situations in our teens daily lives.